A trend for patriotic clothing in Ukraine sees T-shirt designs and slogans swiftly pick up on the latest weaponry and war developments. 
A dog wearing military gear, anti-tank missiles decorated with flowers, even designs mocking Russia's wilder propaganda claims are popular picks for customers
In a large fashion store in central Kyiv, the capital of Ukraine, a mother and her young daughter flick through T-shirts depicting a cartoon dog in a flak jacket and sunglasses.
"We have several like this," says Tatiana, adding that they may pick up something new. "We love clothes like this so we shop here often."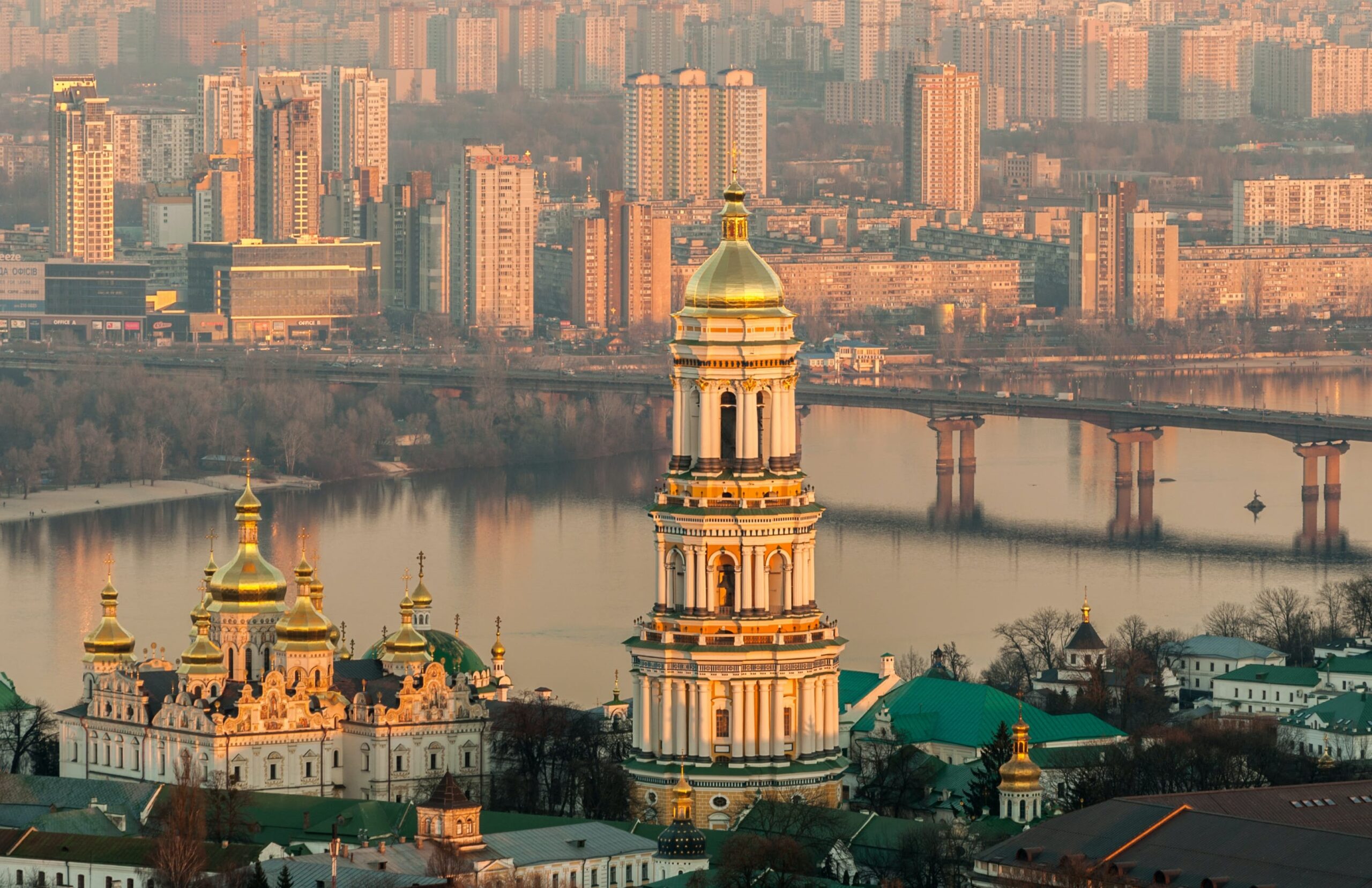 The T-shirts by Kyiv-based label J. Cook depict Patron, a Jack Russell dog skilled at finding landmines, who was awarded a medal by Ukrainian President Volodymyr Zelensky in May. "I like little Patron," Tatiana's daughter Valeriya says, as her mother nods.
Ukraine souvenir T-shirts and Caps with inscriptions Ukraine and Kyiv are perfect souvenirs in memory of the trip to Kiev and Ukraine